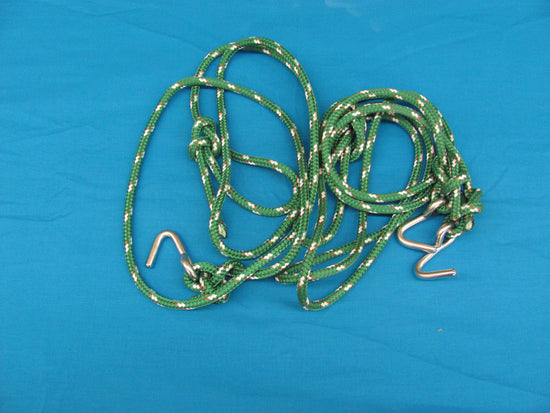 Lightning Lifting Bridle
Includes 3 Stainless Steel hooks and line.

NOTE- Please order appropriate vintage bridle as the aft lifting point was moved. There are two options aft tab location and forward tab location. Adjustments may need to be made once installed on boat to ensure proper lifting with bow down to avoid mast / crane contact.