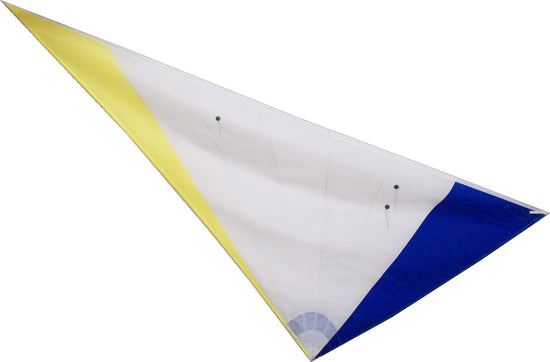 WR17 Jib Sail
The WR-17 Jib is currently available in the multicolors Blue/White/Yellow and Black/White.

Other colors by special order only.

The WR17 Jib Sail pulls double duty by acting as the mast forestay as well as being a jib sail

Fully unfurled jib ads 43 sq. feet of sail area

PLEASE NOTE: *

Blue/White/Yellow

jibs are only available in a new, slightly different pattern and color combination. If you have an older sail, you will need an extra d-shackle to connect the jib to the furler at the top. (The blue is darker and the yellow is not a green-yellow.) *Zippered Jib bags are sold separately.