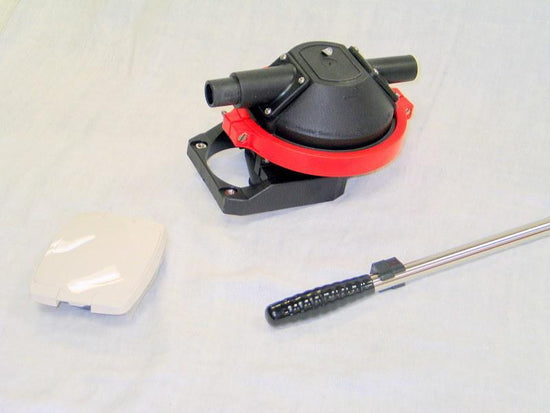 This Bilge Pump is hand operated.
The Bilge Pump pumps water from the bottom of the hull through plastic tubing and the through hull fitting to be expelled outside of the boat. The Pump has rotatable inlet and outlet tubes for variable setups. The Bilge Pump has a 13 gallon per minute capacity.
The boxed pump includes a removable handle, handle clips, mounting hardware, and a plastic plate cover.