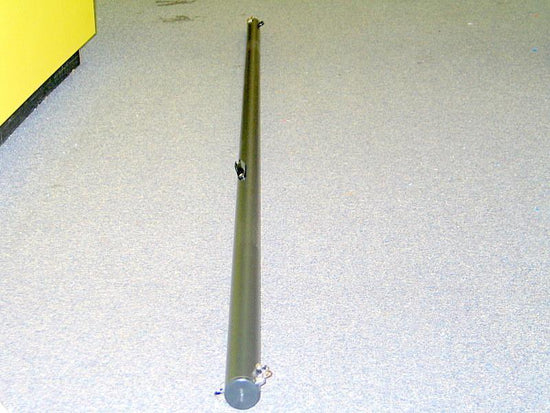 The Boom is made of strong but light weight aluminum tubing and is anodized to prevent corrosion.
This Boom will pivot from the The Gooseneck assembly and give your Main Sail a sturdy place to anchor its bottom!
This item must be ordered by phone or by emailing the factory for a custom shipping quote.