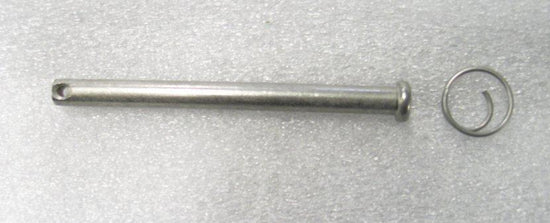 This is the stainless steel Clevis Pin that is used with the WR17 and WR Rave Mast Bases.
(The WR 17 and WR Rave use the same shape mast.)
It is the spindle that the bottom sheaves rotate around.
It is secured in place with a split ring on one end.