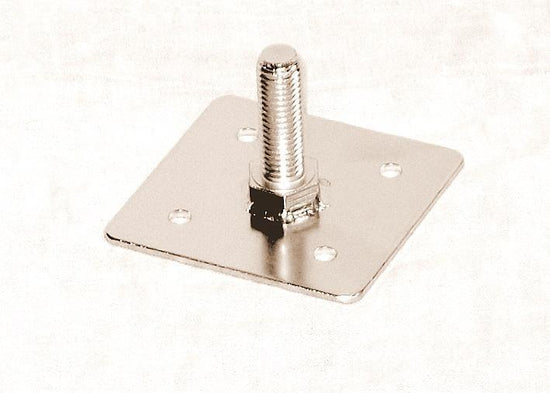 The Mast Step is made of stainless steel.
It is made so that it has an angle built into it.
This angle helps create the rake of the mast towards the Stern of the boat.
The Mast Step bolts to the top of the Mast Support Casting.
The use of Plastic Washers between the Step and Casting is recommended due to metal interaction.