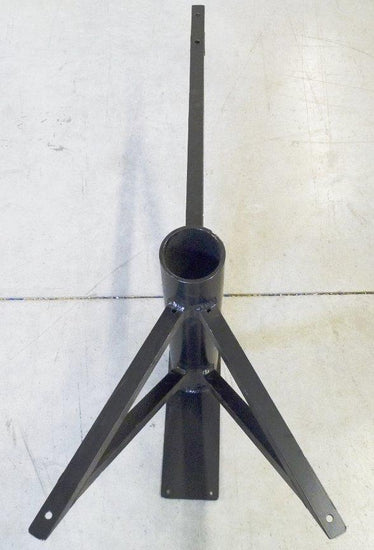 The WR - 16 Mast Step is made of powder coated Aluminum.
It is composed of three support arms and a tubular closed bottomed sleeve.
It is attached inside the bow of the WR - 16 main hull.
The mast step holds the bottom of the mast in place and transfers the force of the wind through the sail and mast to the hull of the boat.