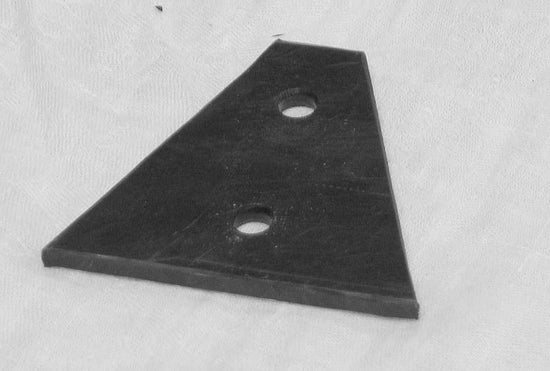 This black plastic spacer is roughly triangular with 2 holes drilled in it that match the holes in the Mast Support Casting.
Most WR17 Hulls will use between 2 and 3 spacers to create a snug and stable fit between the foredeck and the Mast Support Casting.
If you find that you need a thinner spacer than a whole Mast Support Spacer, simply use some washers between the layers.