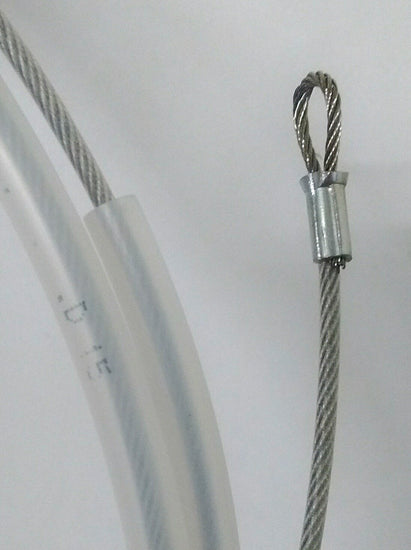 This is the Stainless Steel Braided line that connects the rudder head to the Steering Rails.
The end of the line that connects to the rail has a loop that is fastened with crimp connector.
The rear of the line that attaches to the rudder head has a metal tab with a hole that will allow it to rotate around the clevis pin that secures it.
The Cable includes a nylon jacket that protects the hull from abrasion.
This comes as a set of 2 steering cables.