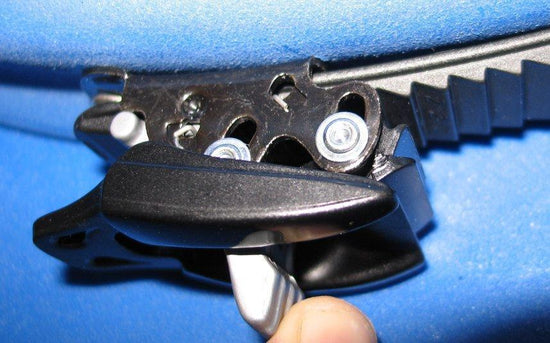 WR 16 HWCC Ratchet and Strap
This is for owners of the Heavy Weather Cockpit Cover that would like to use the same clasp system that we currently use.
This item includes the Ratchet, Strap, and Connecting Hardware only!
Installing the hardware in the correct position is very important.
The nut that secures the through bolt on the strap is a part of what keeps the cover locked in place.
Keeping the ratchet mechanism off to the side allows it to opperate without running into the deck of the hull.