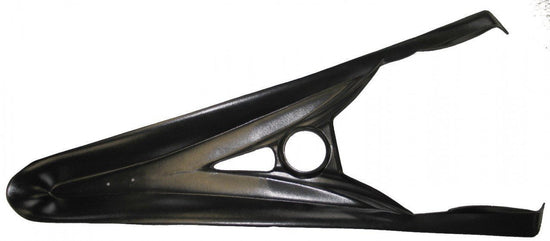 The Spray Diverter is an attatchment for the bow of the WindRider 16.
Its job is to reduce spray coming up and back toward the captain.
It is made of light-weight, durable plastic but is not made to support a persons weight.
It is easy to install and can be removed in minutes with only 4 bolts.
The diverter comes with 2-1" hex bolts, 2-1/4" washers, 2-fender washer, and 2-locking nuts.
Installation includes drilling 2-1/4" holes just aft of the front crossbeam.
The Spray Diverter is available in black plastic only.
Please Call to order this item.
(Shipping cost must be calculated on an individual basis.)