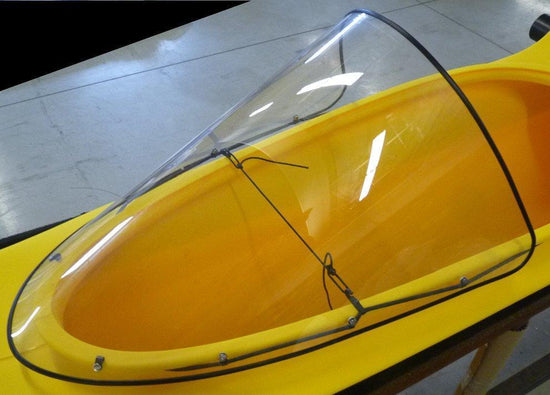 The WindRider 16 Windshield.
Our Windshields are made out of clear lexan plastic.
They include custom bungee cords with hooks on the ends.
The bungee cords are attached with nuts, bolts and cable clamps to the Lexan Material.
The Windshield is very quick and easy to put on and take off of the boat.
Two plastic hooks and a length of rope help to keep the shape of the windshield when it is in place.
When not in use the windshield can be stored flat or rolled.
* Some customers with the Heavy Weather Cockpit Cover prefer to rivet or bolt it directly to the cover.
If you would like to order a Windshiled without holes drilled, please call in to place the custom order!