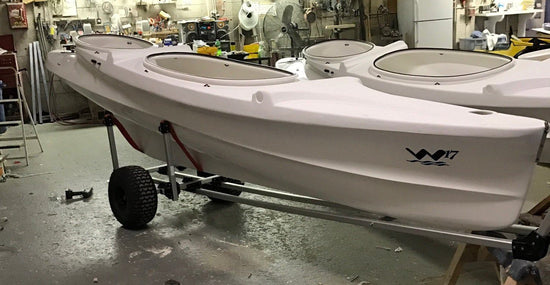 WindRider 17 Beach Dolly
The WindRider 17 beach dolly is lightweight, can break down for easy storage and is great for launching and recovery from the water.
Large beach tires keep the boat from sinking into the sand

Sling supports the keel and keeps the boat from sliding back

Lightweight aluminum frame that can be broken down easily

Custom made for the WR17
*Please note that while this makes it easier to launch and recover the boat is still quite heavy. On very soft sand or with a more significant incline, it can be difficult to pull back up the beach with just 1 person.