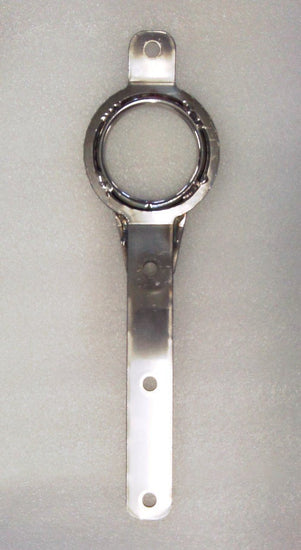 The WindRider 17 Reacher Chainplate is made of stainless steel.
It is taller than its non-reacher counterpart and has a 2" inner diameter ring that the reacher bowsprit passes through.
The bolt positions are the same for the three bolts. This makes it a straightforward and direct swap.
The attachment point for the furling drum is the same only a couple of inches higher up.