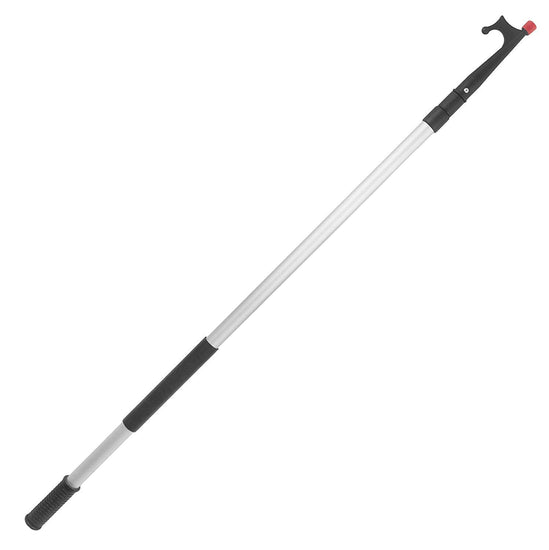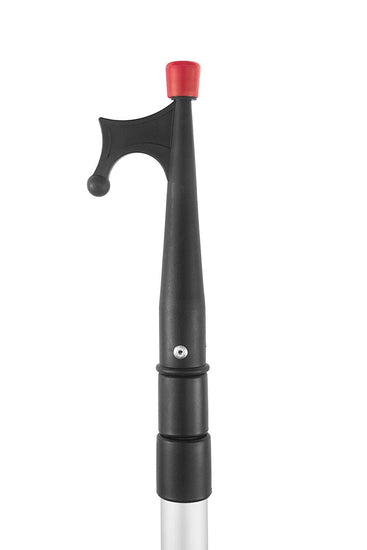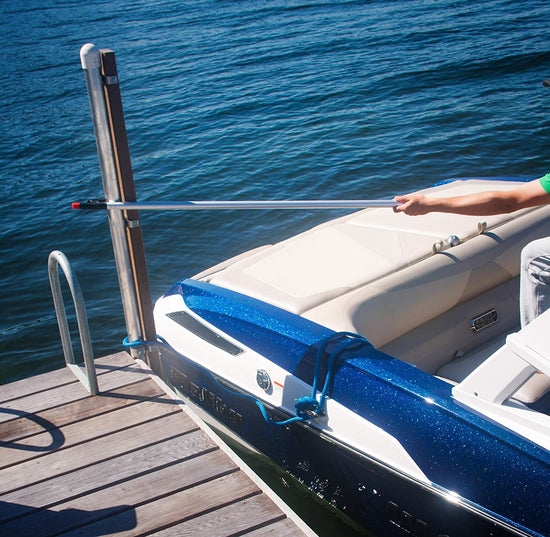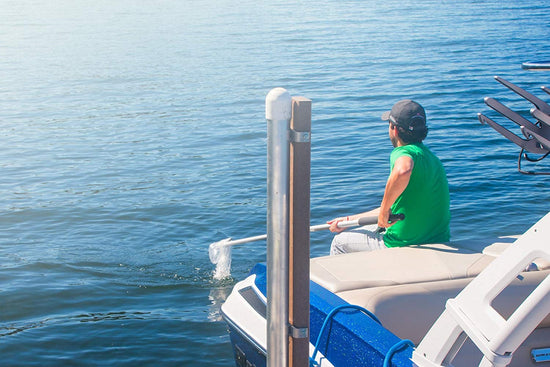 EASY HANDLING - We put a 2nd grip on our boat hook for easier handling with either 1 or 2 hands. Use your forearm as leverage if grabbing a dock with 1 hand or have a more comfortable spot if you are using 2 hands on the hook.

THE REACH YOU NEED - With a 3 part telescopic hook you can reach as far as 12 feet, while stowing in just 4.5ft.

MULTIPURPOSE - Push, Pull, Scrub. This boat hook does whatever you need it to. With a universal threaded tip, you can put a brush on it for easy scrubbing of your boat. With the orange tip, go ahead and push off other boats or the dock without worrying about damage. The hook can be used for picking up things that have fallen in the water, grabbing lines, grabbing the dock. 1 Hook all your needs.

FLOATING - Things fall in the water, luckily for you, this pole will float even when you do accidentally drop it in the drink.

LIFETIME GUARANTEE - Unlike most of our competitors we believe in what we produce. Because of this we offer a lifetime guarantee on the hook portion of this boat hook. Why do we do this? We make the hook with a glass reinforced nylon, so while our competitors hooks will bend and snap, ours will hold fast.