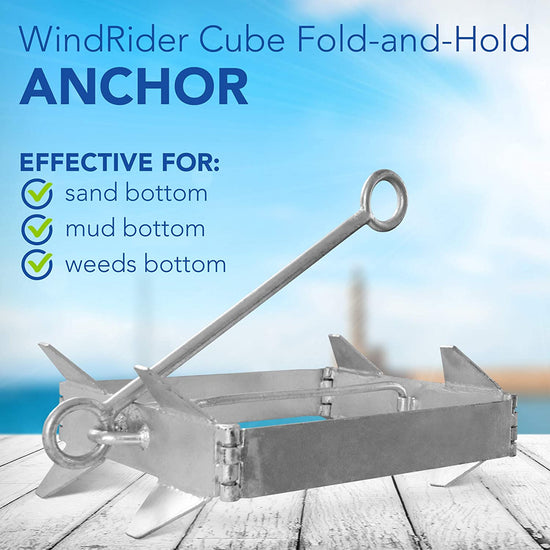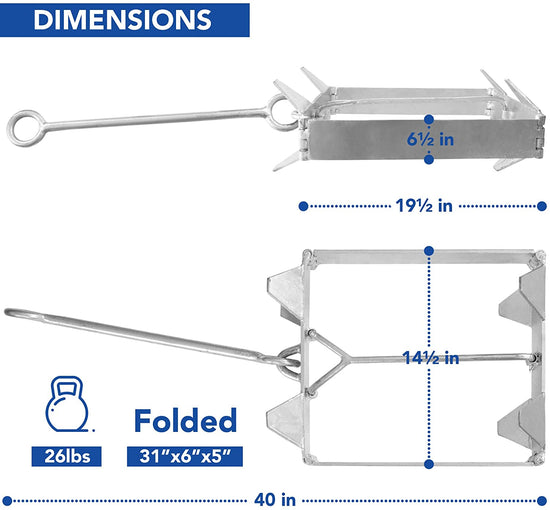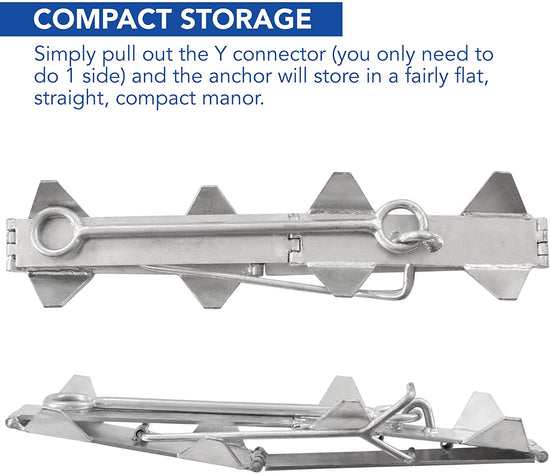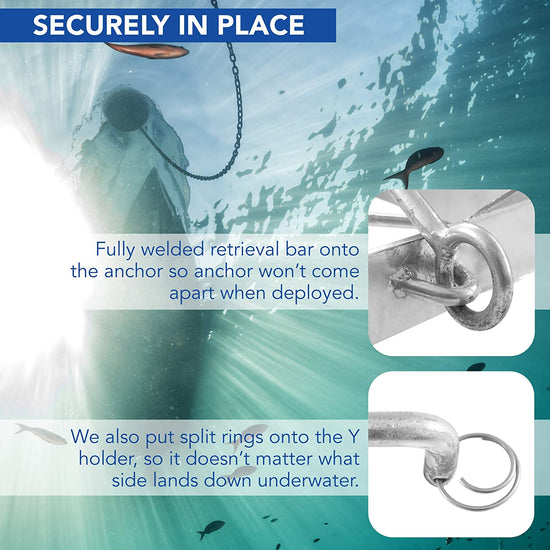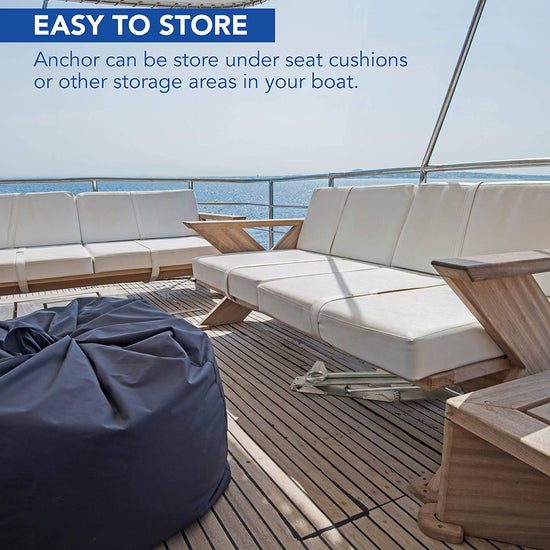 FAST AND EASY SETTING – Toss it anywhere and anyhow and it will set quickly and effortlessly. No need to back down the anchor. So whether you are setting it in the sand, mud, weeds this anchor will set efficiently. When setting just make sure you have enough anchor rope for the depth to keep the retrieval bar at less than a 45-degree angle. So if you are setting in 100ft of water, you will need at least 150ft of line.

EASY RETRIEVAL – Simply pull up the anchor line until the boat is directly above the anchor. This will cause the retrieval bar to go straight up and the anchor will come free. Since we don't need any heavy chain it is much easier to retrieve. If setting in mud it can collect some, so you may need to dunk it a few times to clean it off before bringing it aboard.

SECURELY IN PLACE – Unlike our competitors, we fully weld the retrieval bar onto the anchor. This ensures that no matter what, the anchor won't come apart when deployed. Beyond the fully welded retrieval bar, we also put split rings onto the Y holder, so it doesn't matter what side lands down underwater, it won't accidentally collapse. Feel secure that your box anchor won't let you down at anchor.

COMPACT STORAGE – Simply pull out the Y connector (you only need to do 1 side) and the anchor will store in a fairly flat, straight, compact manner. This makes it easy to store under seat cushions or other storage areas in your boat.

FROM A MINNESOTA BOAT MAKER - WindRider is a Minnesota based small boat manufacturer. We believe in standing behind our products, so if you ever have any issue, comment, or concern you can feel confident you will talk to someone who is knowledgeable and passionate about boats - Here in the USA!