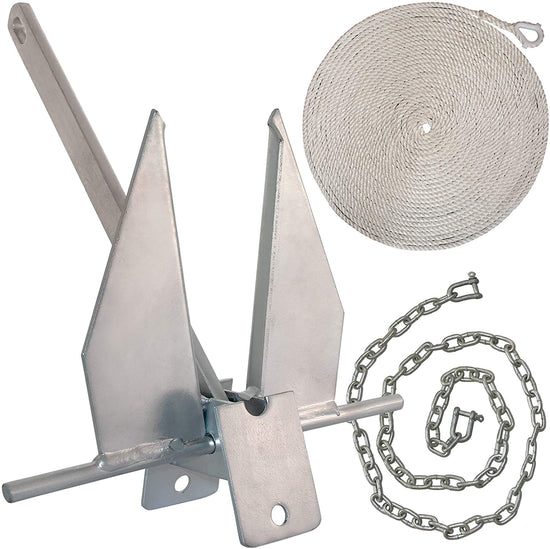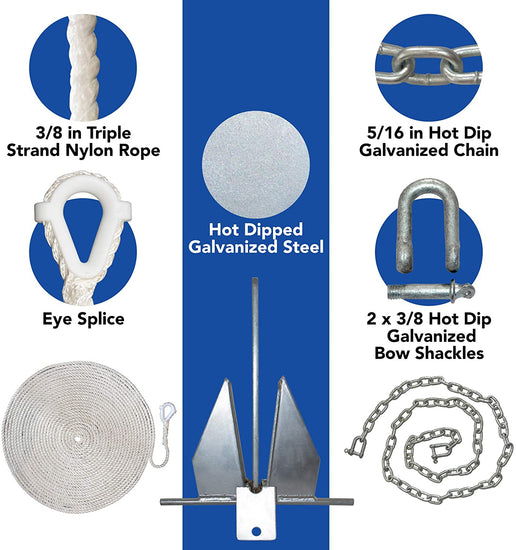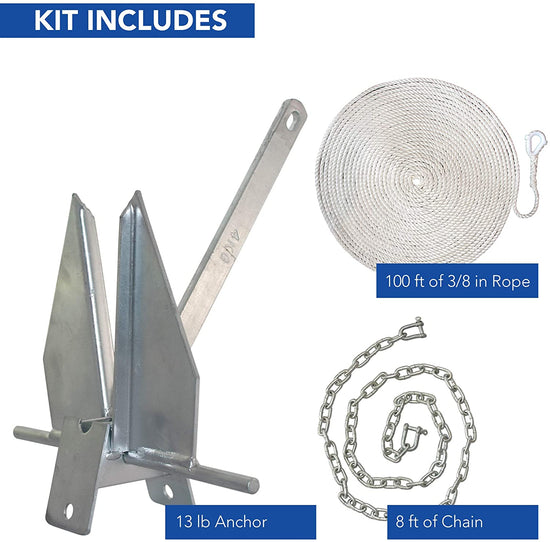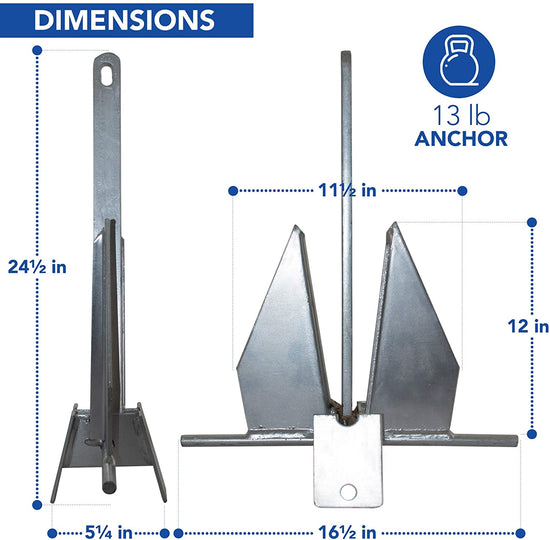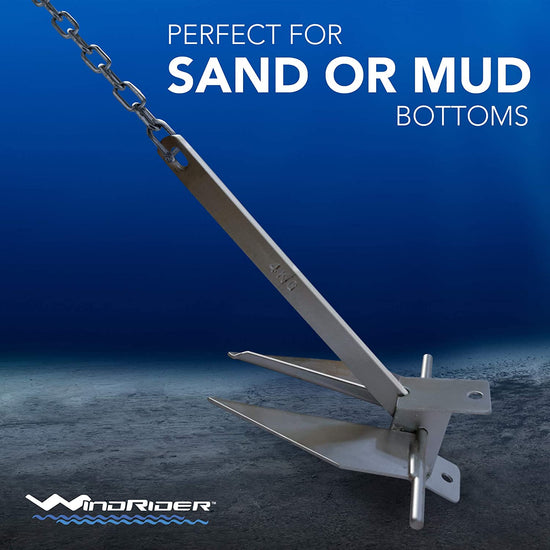 READY TO LAUNCH KIT - For Medium boats (20-32ft) this is a perfect plug and play kit. No more worrying about buying the anchor rope, splicing the line to the chain, drilling a hole for easier retrieval. Just order this and go.

SUPERB HOLDING POWER - Fluke style anchors are perfect anchors for sand or mud bottoms. The flukes articulate and will dig into the bottom, allowing these relatively lightweight anchors to hold tight. Just make sure you give it the opportunity to bury into the ground.

PREDRILLED RECOVERY HOLE THEN GALVANIZED: Sometimes anchors get hung up and nothing is worse than having to cut your line because you can't free it. We predrill a recovery hole so you can recover it (without scuba gear) if it does get stuck. We drill the hole and then galvanize it, so you don't have to worry about rust and corrosion or drilling the hole yourself. We recommend attaching the anchor like the image using zip ties, so if you need to break it free you need to.

EVERYTHING YOU NEED TO BE INCLUDED: triple strand nylon rope that has an eye splice. 2 - 3/8in Hot-dip galvanized bow shackles with holes for wiring shut. 8ft 5/16in hot dip galvanized chain. 1 Hot Dipped Galvanized Steel Fluke Anchor.

FROM A MINNESOTA BOAT MAKER - WindRider is a Minnesota based small boat manufacturer. We believe in standing behind our products, so if you ever have any issue, comment or concern you can feel confident you will talk to someone who is knowledgeable and passionate about boats - Here in the USA!