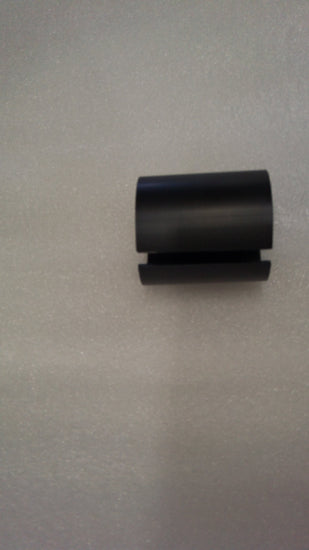 The Bow Sprit Sleeve is a collar that holds the Bow Sprit in place inside the guide ring of the Reacher Chain Plate.
It keeps the middle of the Sprit from moving up and down and side to side.It creates a tight fit and distributes the force from the contact point of the guide ring.
It is made of black anodized aluminum.